David Fletcher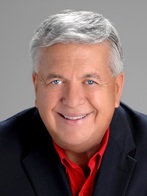 Broker and Lifetime Achiever David Fletcher teaches general real estate agents how to become new-home professionals, based on how he listed and sold more than $3 billion in new construction over his 30-year career.

Along the way, he has been a featured speaker for the National Association of Realtors and chaired the Sales and Marketing Council for the Florida Home Builders Association.

He writes for "agents on the ground" from his experience with working with home builders and new home co-brokers and is considered a thought leader in the industry.

Contact David at davidf@newhomecobroker.com or visit his website at www.newhomecobroker.com.